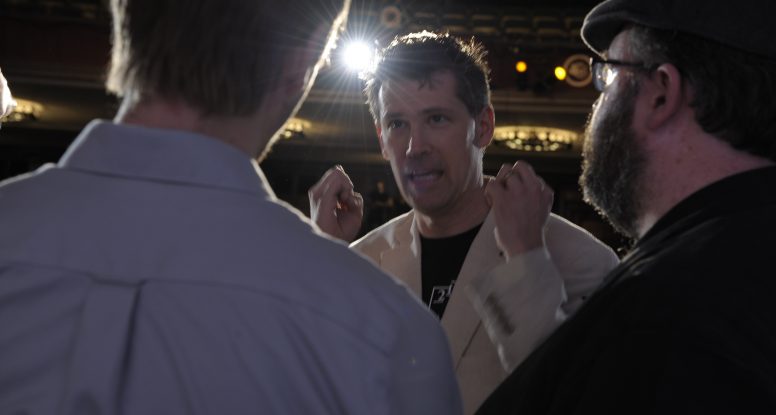 A Confident Humility
Here's a copy of the Writers of the Future video that was shown during the big awards show last April, featuring glimpses of my experience as a contest winner and interviews with many of my friends and mentors. I'm sure you'll find more than a few things interesting, humorous, and/or educational, but I'll just speak to a few points.
At 2:42, fellow winner Randy Henderson talks about the blind submission process.  This is a unique and laudable feature of this contest. It helps eliminate unconscious bias and ensure the merit of every award.
At 6:34, I talk about seeing my illustration for the first time.
At 8:28, I talk about the honor of winning, and as Trevor says somewhere, the sense of responsibility one feels after winning, to meet or exceed standards you never knew you could reach for, and now are held accountable to by association with all the others involved in the contest, winners, instructors, and legends.
[youtube https://www.youtube.com/watch?v=SJIAGzHZOYY?list=PL0OhC35xZyUVUCBhMFxUpLBDUbMv1amyX]
I must say that after being welcomed by heroes like Tim Powers, Orson Scott Card, and Larry Niven, after walking out on stage in the Wilshere Ebell, nothing seems all that daunting anymore. Dave Farland, one of our instructors, talks of writing with confidence. Winning this contest gives you personal confidence, and a powerful humility too.