For All Mankind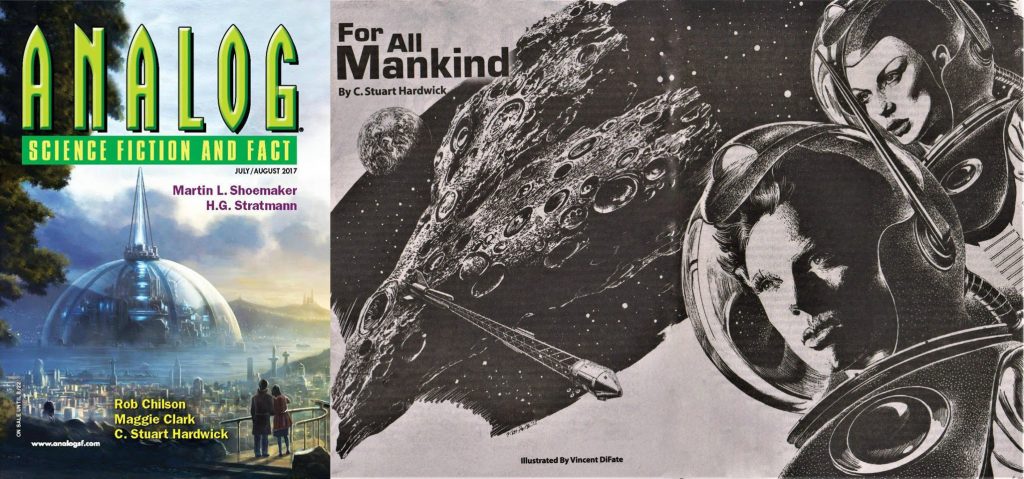 A story about the Apollo Program and the Tsar Bomba. Two women unite across the iron curtain to save the world.
Rocket Stack Rank rates it four stars, calling it "meticulous and moving…quite an accomplishment…a Hugo Award worthy story." Finland's TPI Kirjat rates it "****+" higher than any other story published in 2017, of any length.
"Real and well-told…a great story. Well done!"​ – SFRevu
"A fabulous, inspirational and beautifully human story … it made me proud to be a woman!" – Diane Prokop
"Enough emotional punch to satisfy anyone…reads like a Heinlein story." – Reader
Published in the July/August 2017 Issue of Analog Science Fiction and Fact.