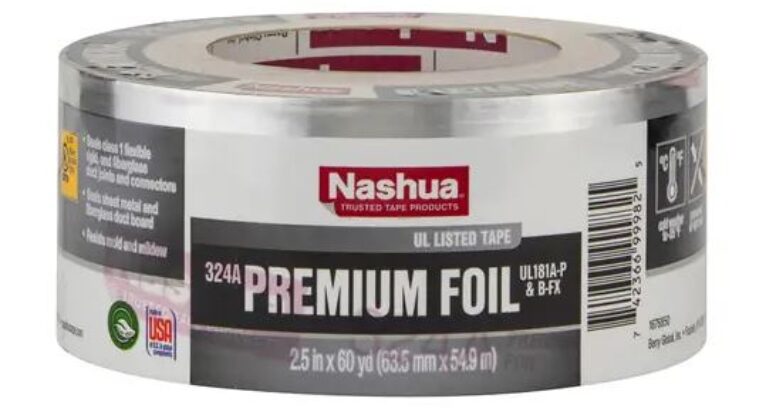 Today I made a special trip to the big-box hardware store only to learn they no longer stock aluminum HVAC tape. In case you don't know, this product is the jack-of-all-trades "duct tape" (more properly Duck Tape) pretends to for a wide range of tasks around the house, studio, and attic. It's strong, easily to apply, light-proof, leakproof, and removable, almost always without a trace. And unlike Duck tape–which was designed for waterproofing ammunition crates in WWII, not for sealing ducts, aluminum HVAC tape sticks like hell, even to less than perfectly clean surfaces, is impervious to moisture and heat, and will not turn to dust in the attic.
I have used it to build studio lights, seal leaks in my HVAC system, build an attic door insulation cover out of scrap polystyrene, attach dryer vent hoses, and as a removable duct attachment to permit annual cleaning of the dryer exhaust duct through the attic. When I renovate, I also use it the seal the duct plenums to the ceiling drywall to reduce drafts and prevent windy weather from pushing attic dust down into the house.
Recently, I installed an air return from our master suite, which forms a peninsula at one end of the house and which has always been difficult to heat. Upgraded windows, attic insulation, and a duct booster fan have helped. The air return is to provide more space for air returning to the HVAC intake without having to squeeze around the bedroom door, building up a rind of dust over time.
Read More

›